For the fast food industry, this year has been a time of innovation like no other. Most of the year has been occupied with almost weekly releases of new chicken sandwiches. Everyone from national giants like McDonald's and Burger King to smaller regional brands like Bojangles simply had to feed our collective fried chicken appetite with their own sandwich creations.
Then there was the release of new premium items – places like Wendy's, Shake Shack, and even Pizza Hut ticked off their to-do lists. Some, like Popeyes, have filled their long-standing menu gaps, while others like Subway and Arby's have undertaken a major menu overhaul.
And how can we possibly forget the biggest trend in fast food menus this year: celebrity collaboration meals. McDonald's has had several successful partnerships (including one with BTS), while even Burger King and Popeyes have jumped on the bandwagon by borrowing some celebrity power to boost their sales.
But of course, all this novelty was not sustainable. Fast food brands were constantly releasing fresh and exciting concoctions, but they were just as systematically removing products and offers that no longer worked.
For consumers, it was difficult, and sometimes heartbreaking, to keep pace. We were equally eager to leave memories of the pandemic behind, and happy to do so by hanging on to some crazy offers and imaginative new products. And while this year brought a triumphant comeback for the restaurant industry as a whole, some all-time favorites were taken down along the way.
Here are some of the biggest cuts to fast food menus this year. To learn more, check out 5 bankrupt restaurant chains that were relaunched this year.
It could be a fair cancellation, given that potato cakes pair with almost nothing else on the Arby's menu. Not quite a potato and not quite a fry, some fans have revolted against Arby's decision to stop potato cake production. In the end, we think it was one of the easiest losses to swallow.
RELATED: Don't Forget To Subscribe to our newsletter to get the latest restaurant news straight to your inbox.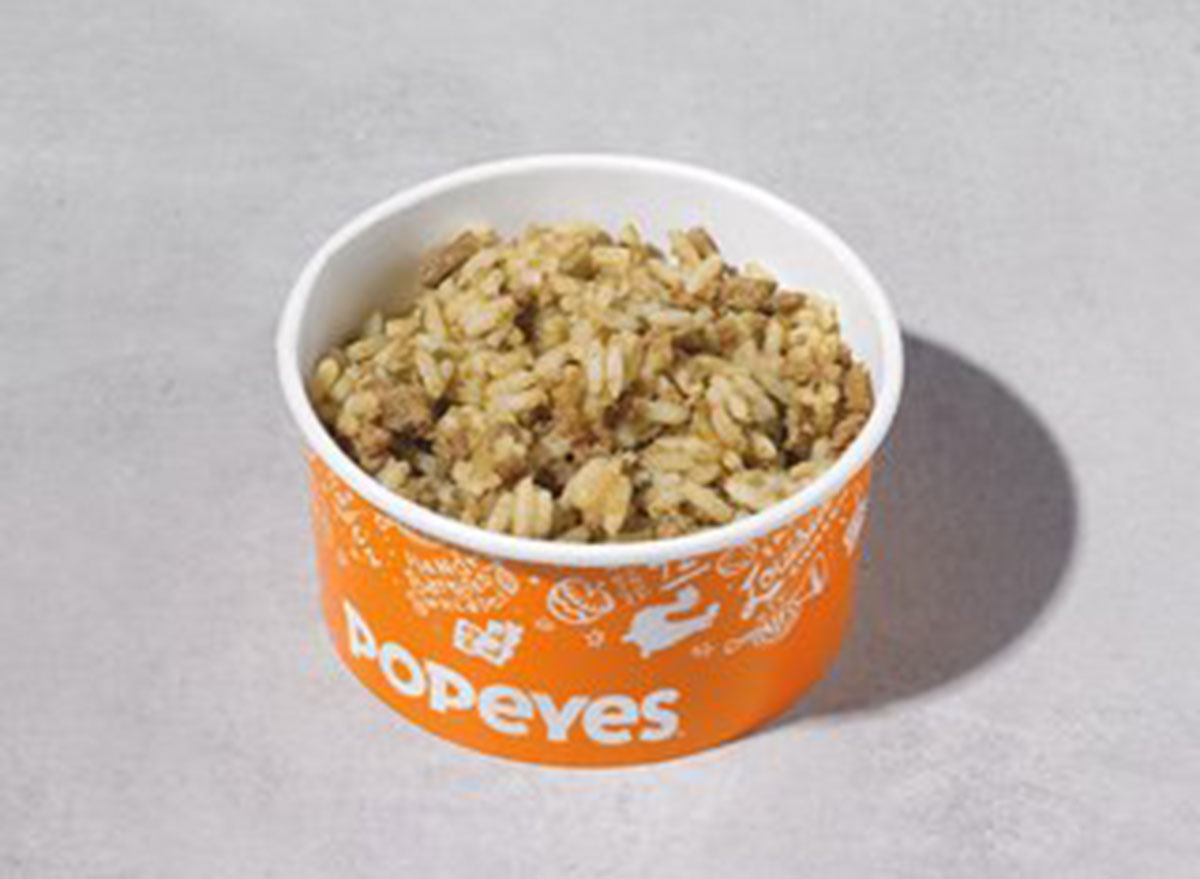 Cajun rice, on the other hand, has caused utter devastation. No one seemed to understand why this popular side dish was taken off Popeyes' menu, but the Chicken Empire stuck with their decision. Fans were so upset that their favorite rice was missing that no one seemed to notice that Popeyes had quit green beans around the same time.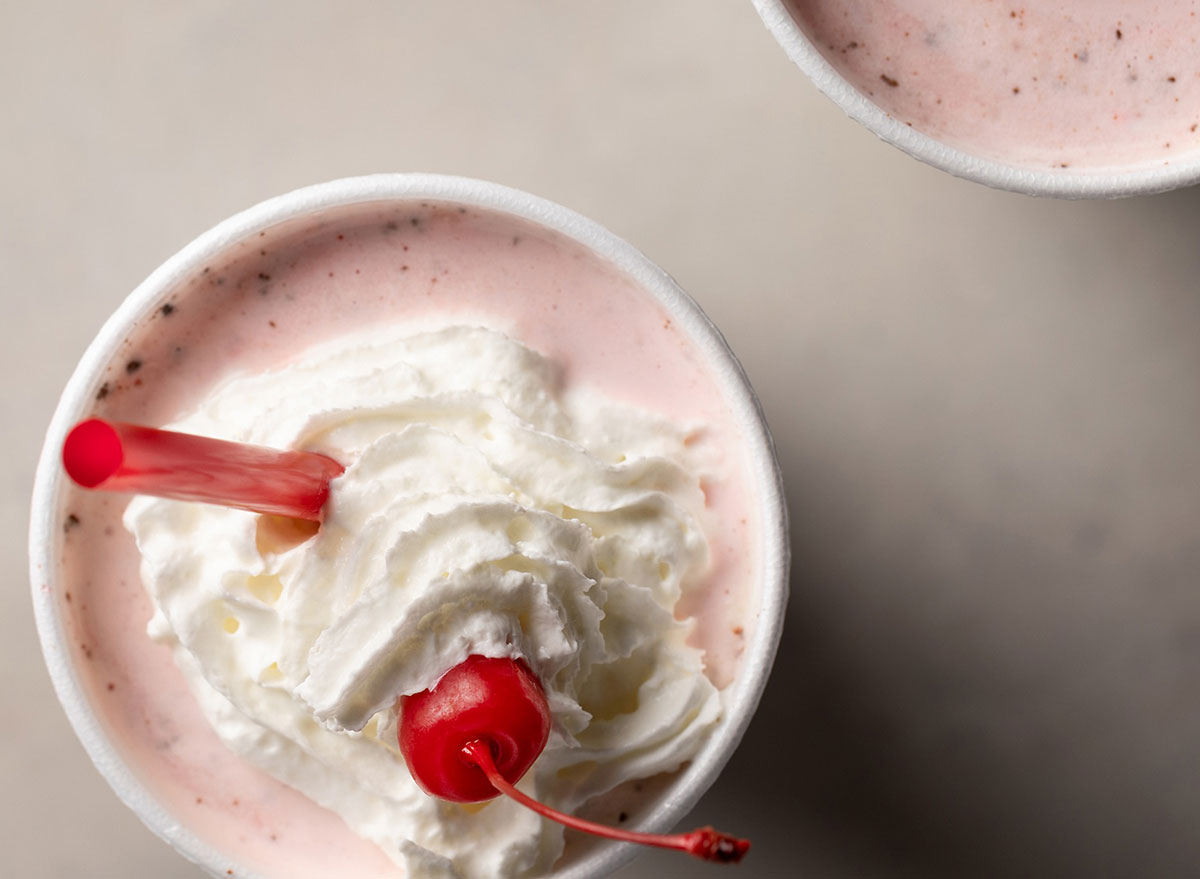 Maybe it was a health conscious move, or maybe it was just an effort to produce fewer cup sizes; Either way, fans weren't happy when Chick-fil-A cut their wide selection of milkshakes and started offering just one 16-ounce size of milkshakes, from specialty drinks and ice creams. Gone are the days of overindulging with a big Chick-fil-A shake – now customers are forced to settle for what was previously known as "little".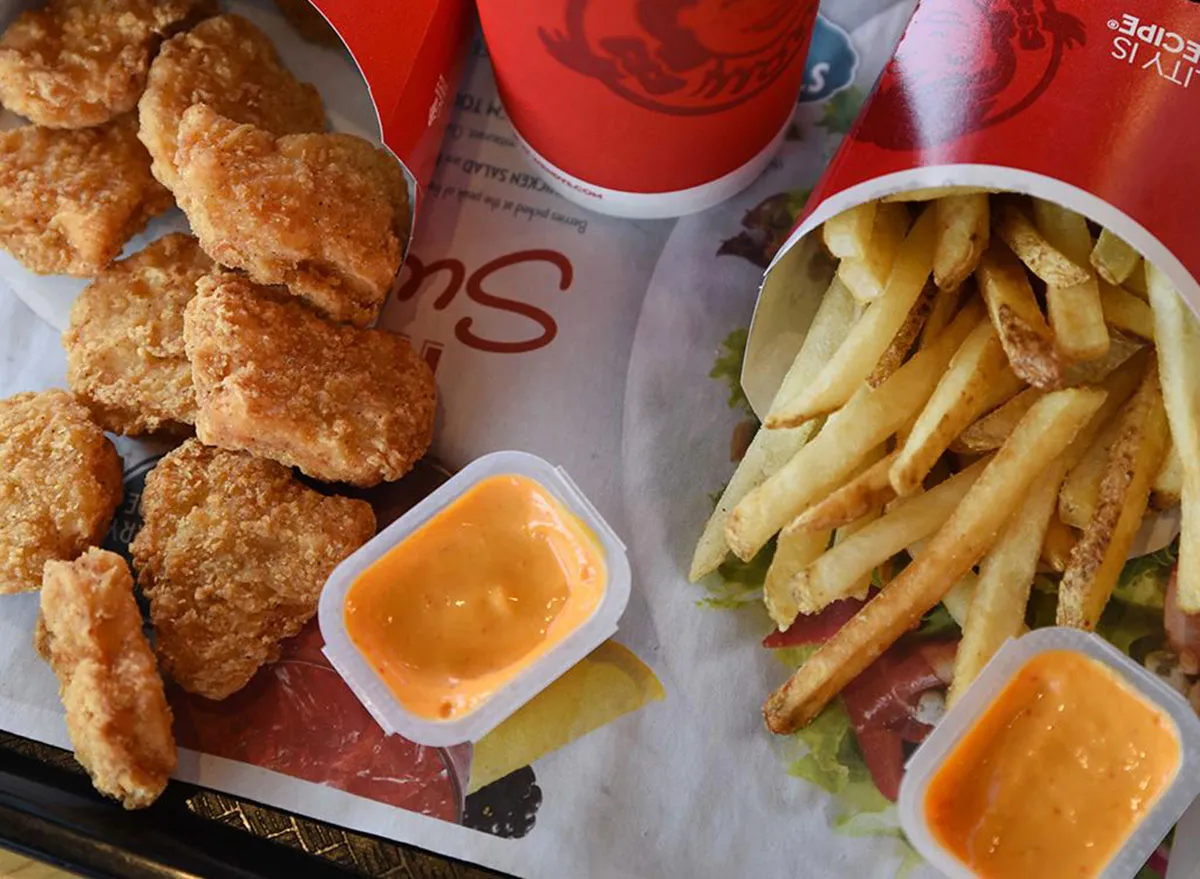 This summer, Wendy's decided to launch a whole new line of signature sauces, perfect for all kinds of dips. Customers were on board until this new line replaced an old fan favorite: sriracha sauce. The concoction has spent six years on Wendy's menu, but now the best you can hope for is the freshly released Ghost Pepper Ranch.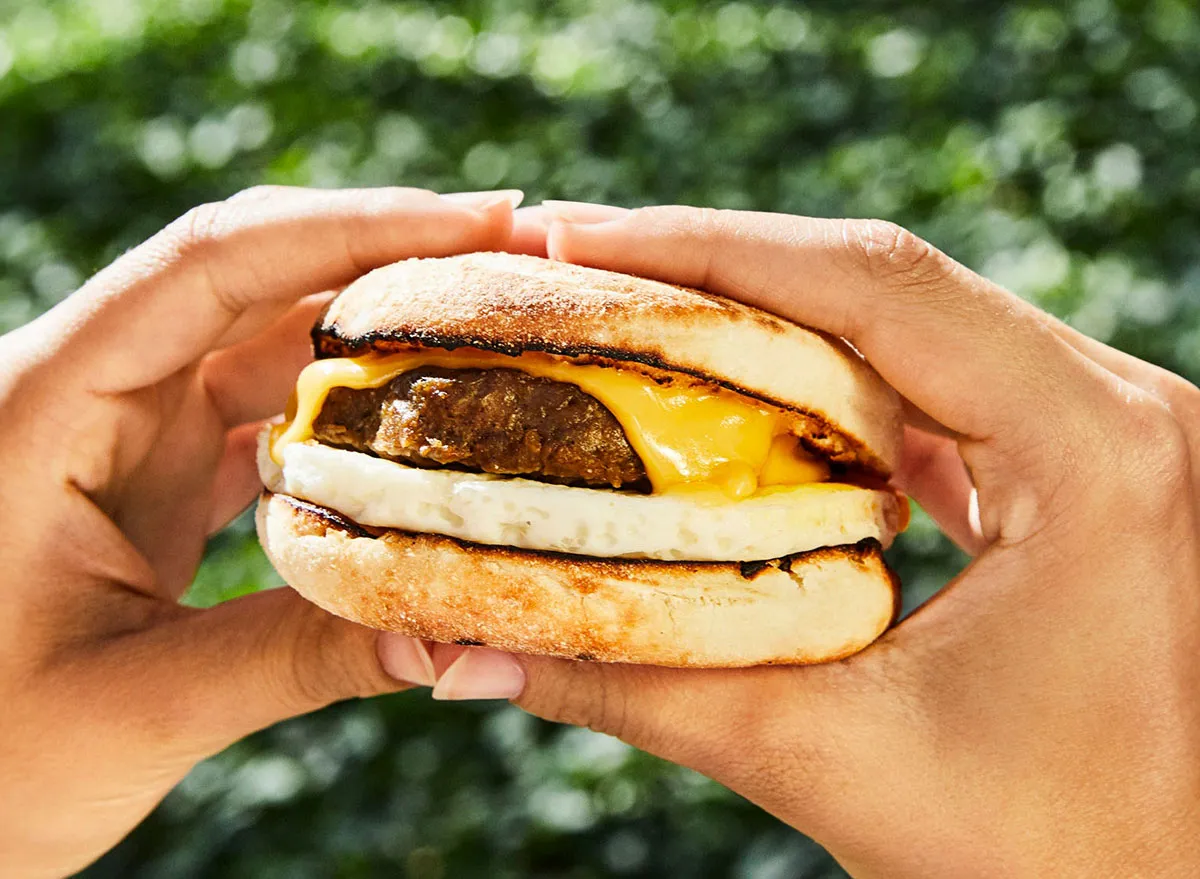 We hate to see the loss of a breakfast sandwich, especially a herbal hero like this. Dunkin 'was one of the first fast food chains to embrace Beyond Meat and the company's eco-friendly alternatives to meat, so this break from the pioneer sandwich this summer was daunting. However, the brand has replaced the Beyond Breakfast Sandwich with other meatless alternatives.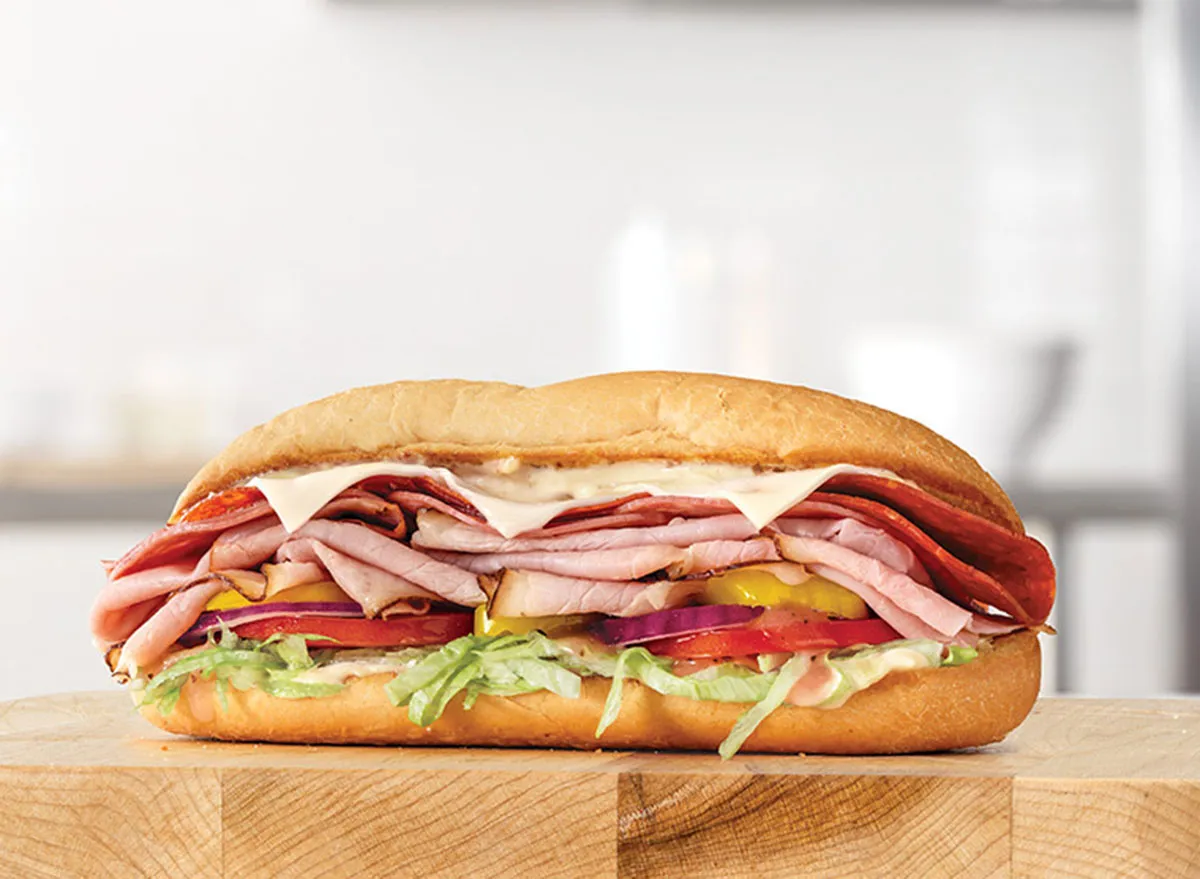 Arby's launched many new items this year, but they've been equally proactive in getting rid of the old ones. A classic that didn't make the 2021 cut? Italian loaded. The brand stopped selling many of the meats that were crammed onto this sub, making it a dud by default.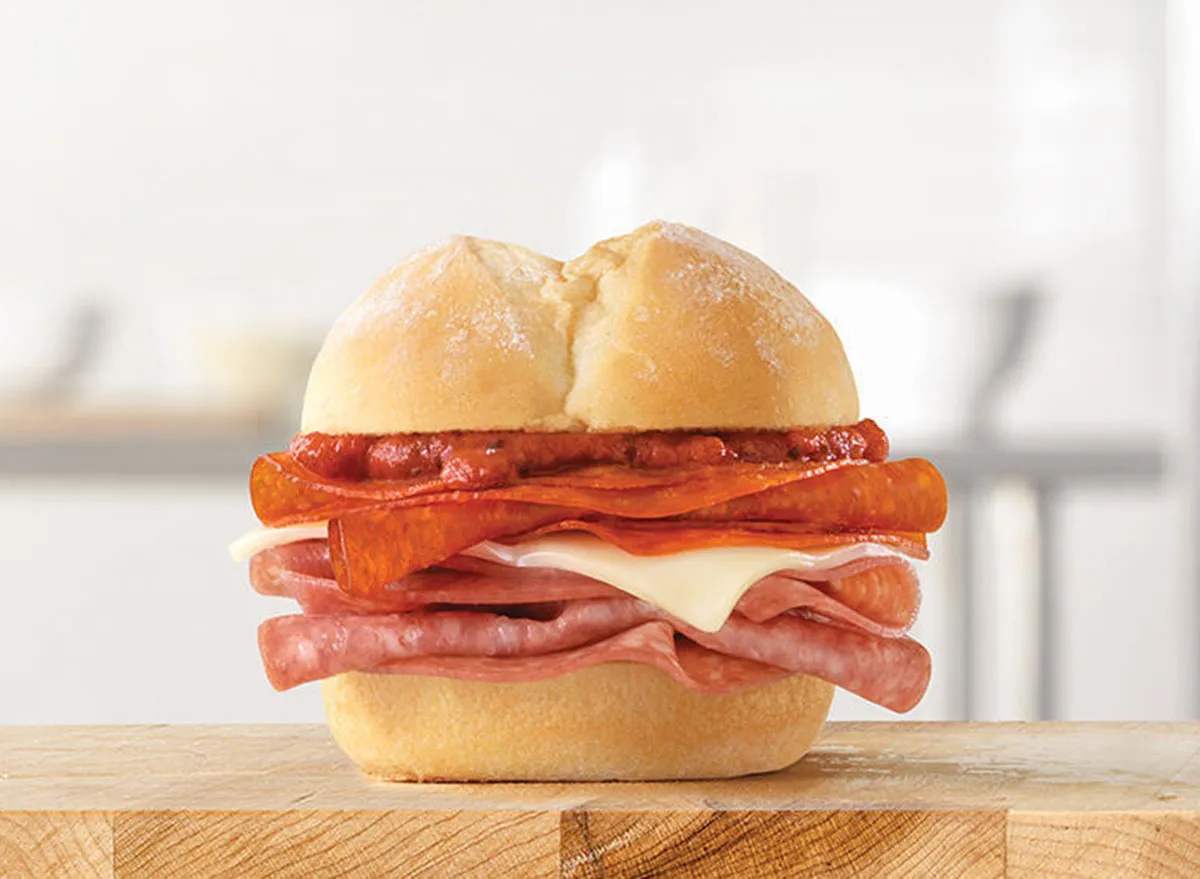 The next one on the chopping block at Arby's? Pizza and ham sliders. The fans weren't thrilled about it, but look, we get it. On a piecemeal basis, a slider is a downright impractical food: not big enough for a meal, but also a little overwhelming for an aperitif.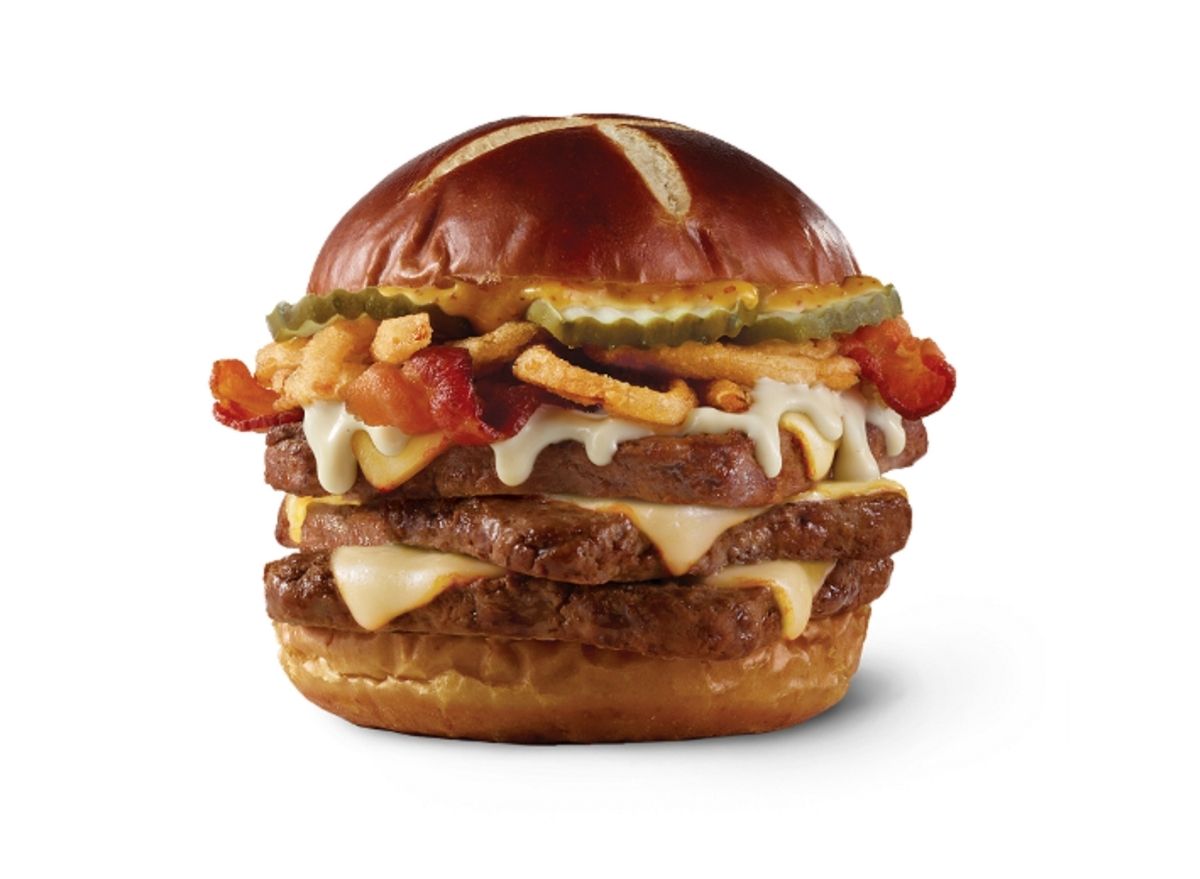 In what can only be described as a wild move this fall, Wendy's ditched its entire Pub line. The popular spread, which included the Bretzel Bacon Pub Cheeseburger, three Bretzel Bacon Pub chicken sandwiches and Pub fries, had only been back on the menu for less than a year when fans had to say goodbye. But the chain introduced the new Big Bacon Cheddar Cheeseburger and Chicken Sandwiches in September, so you can always get something slightly more fancy than a regular burger.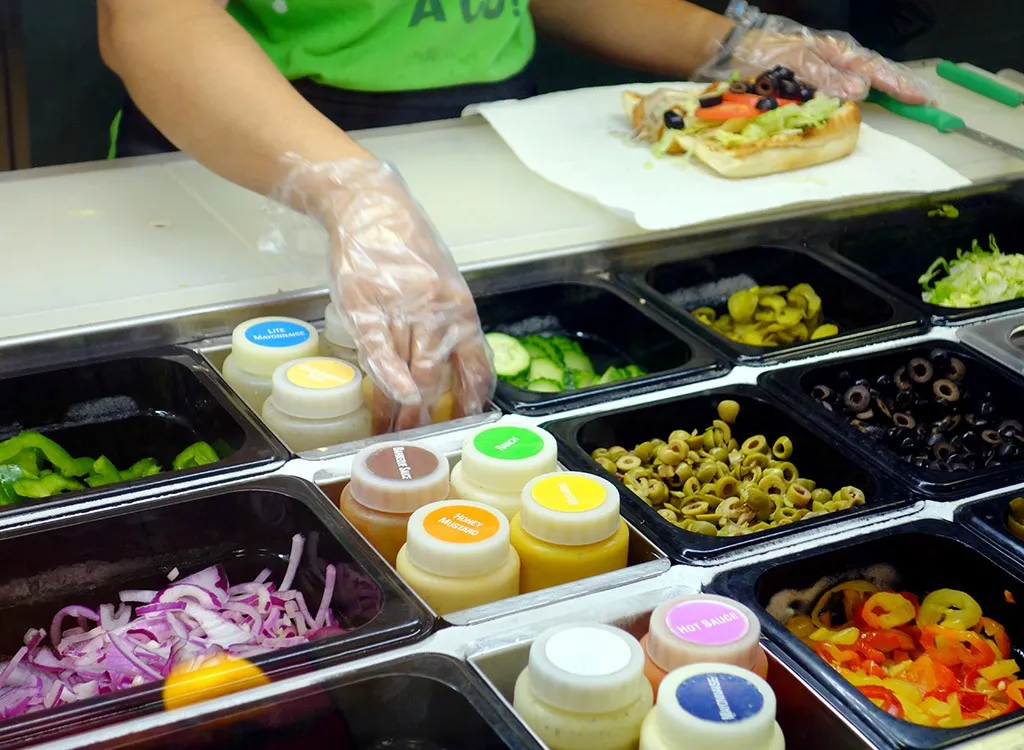 Employees let the cat out of the bag on it, confirming via Reddit that Subway was quietly stopping some of its bandages. Among the victims was, in the first place, the Caesar. But someone has also debated online whether the Subway sauce, chipotle, and creamy sriracha were still around. The chain was likely making room for its update to the Eat Fresh Refresh menu, which also included the launch of new condiments and a salad dressing.
This bad boy, who went out as a contender in this year's booming Chicken Sandwich Wars, was gone before many customers even had a chance to try him. A limited-time offer from the get-go, fans estimate it only lasted a week this fall.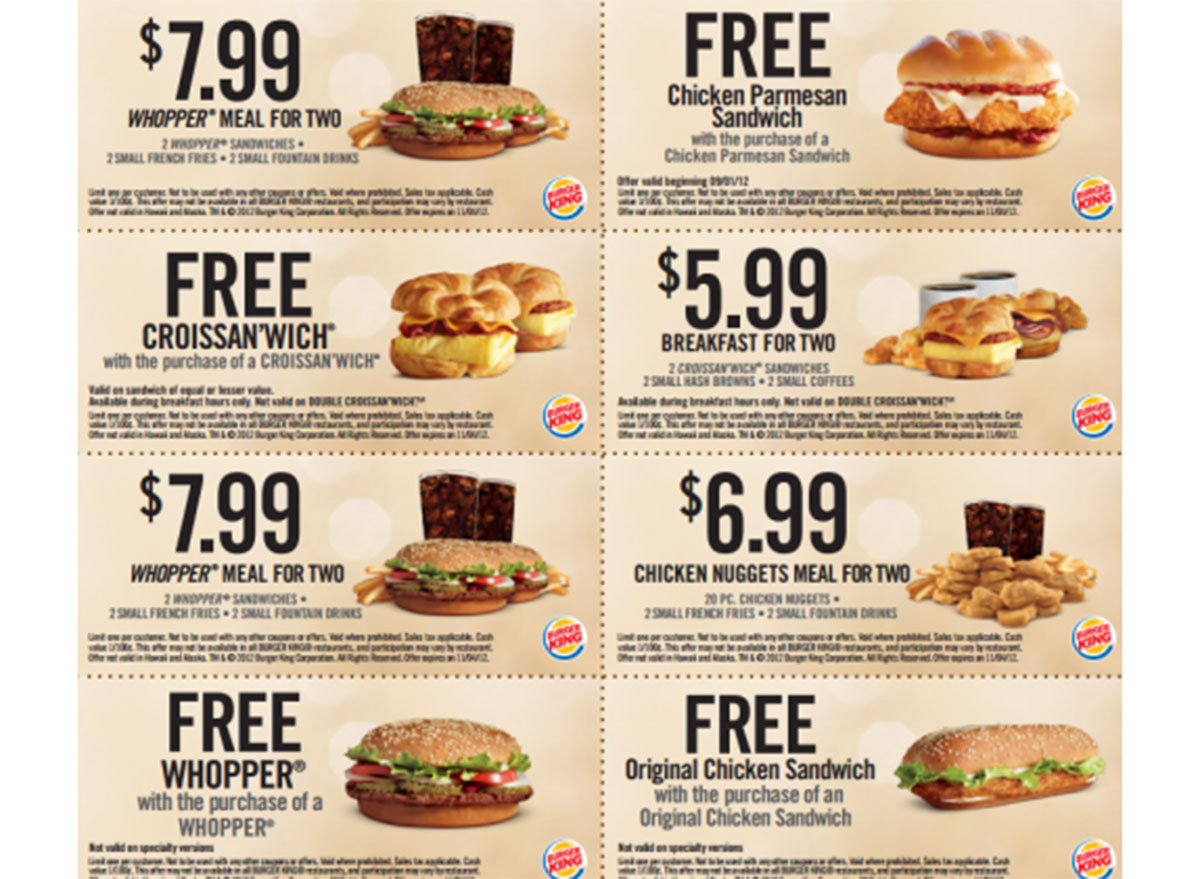 While this loss isn't a menu item, it marks the end of one of fast food's oldest staples: Burger King's paper coupons. The King has generally reduced offers this year, but the remaining discounts can now only be found in digital form.
To learn more, check out the 108 most popular sodas ranked by toxicity.