Restaurants all around Athens are embracing vibrant autumnal flavors, and there's no shortage of pumpkin-themed options. Whether you're craving a latte to warm you up from the fall chill or a sweet treat to satisfy your Halloween sweet tooth, The Red & Black has 12 fall-themed restaurant specialties for you to discover. this season.
Paloma Park
Washington Street West
This downtown restaurant and bar serves up its signature Espresso Martini with the option of adding pumpkin spice for a fall flavor. For an appropriate side, order the Sweet Potato Fries with Pumpkin Spiced Aioli.
Andy's ice cream
Broad Street West
Satisfy your fall sweet tooth with Andy's "fan favorite" Pumpkin Pie Concrete, made with vanilla cream and a slice of freshly baked pumpkin pie. For a campfire feel, order the Jackhammer S'mores, a vanilla custard base mixed with hot fudge and graham crackers with marshmallow pierced in the middle.
Sip an Espresso Coffee
Avenue des Princes
Enjoy an array of fall flavors with Sips Espresso's festive seasonal menu. Enjoy the fall weather with The Tarot, a white chocolate lavender and vanilla mocha, or with Grandma's Oven, an apple pie latte.
Sidecar
Baxter Street
Located in home.made, Sidecar offers a new selection of craft cocktails like the October Sky, made with spiced rum, homemade spiced honey syrup, pear juice, mint and an apple cider float . Try sharing plates like winter squash hummus, topped with dried figs, pistachios, feta, parsley and kimchi marinade and served with toasted bread.
maepole
North Chase Street
Maepole said goodbye to her summer menu and welcomed the flavors of fall with beet salad, roasted potatoes and mushrooms, and Romesco sauce.
Grindhouse killer burgers
Lumpkin Street South
Haven't satisfied your caramel apple craving yet? No worries, Grindhouse brings you a new Caramel Apple Shake. This milkshake uses Granny Smith Apple Syrup from Monin USA and Caramel Sauce from Ghirardelli. Make it "boozy" by adding vanilla vodka.
Molly's Coffee Company
Macon highway
This popular study spot puts its own spin on pumpkin spice with the Trick-or-Treat Yourself Molly's Mocha. Made with a homemade pumpkin spice flavor, this is Molly's favorite.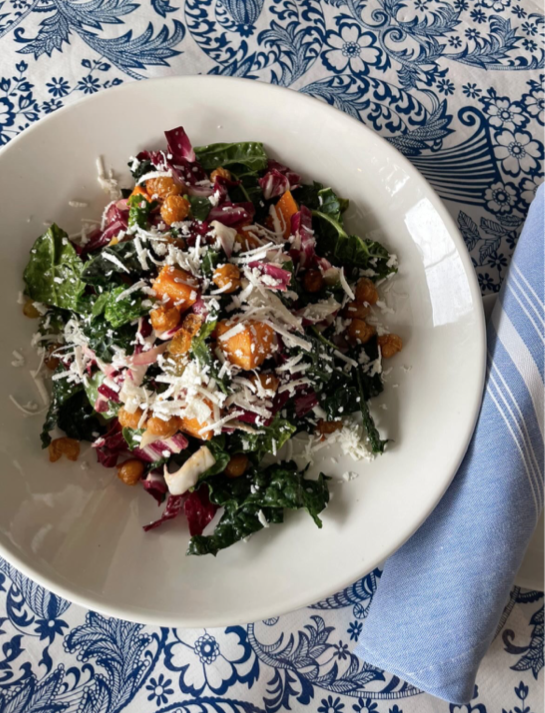 The National
Hancock Avenue West
The National uses lots of seasonal vegetables in its Mediterranean-style dishes. Warm up from the chilly weather with squash soup, topped with Greek yogurt and pistachios. For the perfect soup and salad combo, pair it with the fall salad, made with kale, radicchio, roasted sweet potatoes, crispy chickpeas, golden raisins, Parmesan cheese and lemon vinaigrette. roasted garlic.
Condor Chocolates
Five Points and Downtown
Known for its delicious chocolate creations and coffee, Condor is offering new truffle options for the season. The Fall Truffle Box includes Apple Cider Caramel, Toffee, Dark, Honey Chai, Maya, Mocha, Old Fashioned, and Raspberry flavors.
Zombie coffee and donuts
East Broad Street
There's no shortage of fall-themed names in Zombie's new fall drink selection. Get into the Halloween spirit with a Witches Brew Pumpkin Cinnamon Chai. Or, be sure to try Dracula's Delight, an exclusive October Raspberry White Mocha.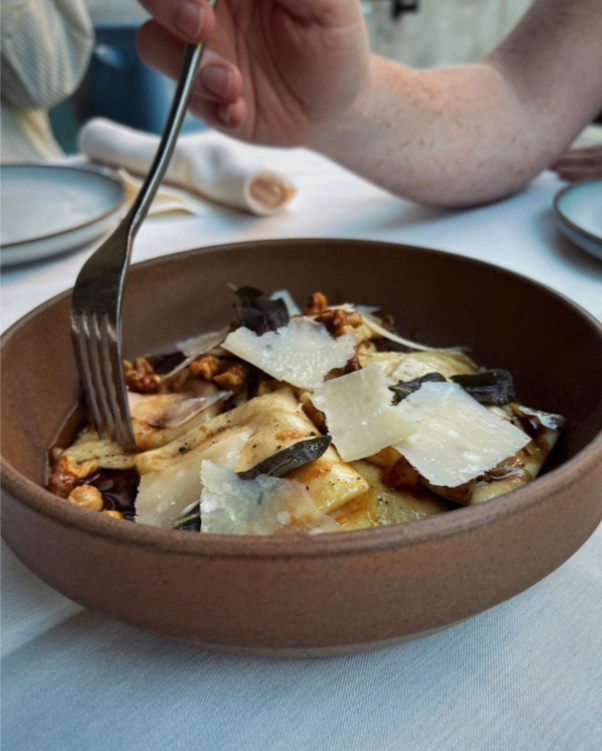 ZZ & Simones
Lumpkin Street South
Cold weather calls for hot pasta dishes to provide some comfort. ZZ & Simones now offers butternut squash ravioli made with sage brown butter, toasted walnuts, Villa Manodori Balsamico and parmigiano reggiano. Explore more seasonal flavors with braised ribs in Chianti or sweet potato panna cotta with candied fruit and pumpkin seeds.
The expatriate
Lumpkin Street South
Expat has plenty of tasty fall flavors this season. Located in Five Points, this Italian-inspired restaurant uses seasonal ingredients from local producers to prepare dishes, such as butternut squash risotto.