The California Grill sits atop Disney's Contemporary Resort and is one of the dining gems at Walt Disney World.
We are happy to announce that starting May 26, it will be adding eight new dishes to its menu, many of which will be plant-based to further diversify the menu.
Executive Chef Daniel Sicilia, Chef Matthew Birch and their culinary team drew inspiration from today's fresh ingredients and farm-to-table menus to create the following dishes:
---
The Florida Peach and Raspberry Salad appetizer showcases some of Florida's fresh and flavorful ingredients by featuring grilled and fresh peaches, raspberries, steel cut oatmeal granola pie, red onions and dressing raspberry whipped.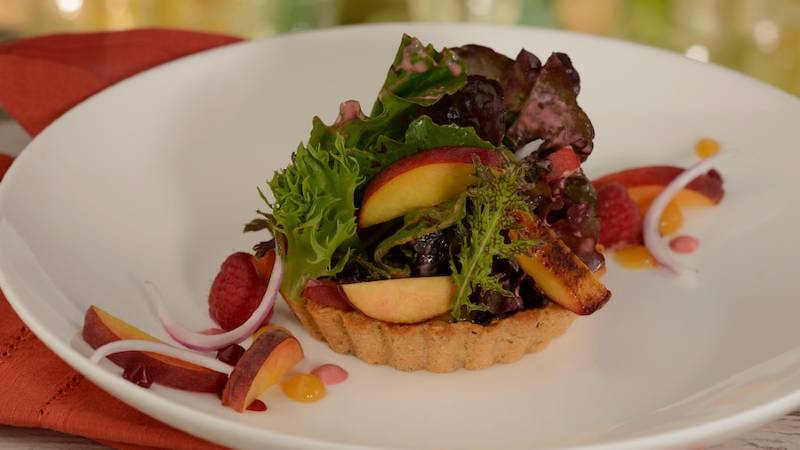 ---
Also on the list of appetizers, the homemade vegetable dumplings are made with onion sauce and Doenjang miso-cola, radish, garlic and crispy chili oil and pickled lotus root in a fusion of Asian culture and Californian cuisine.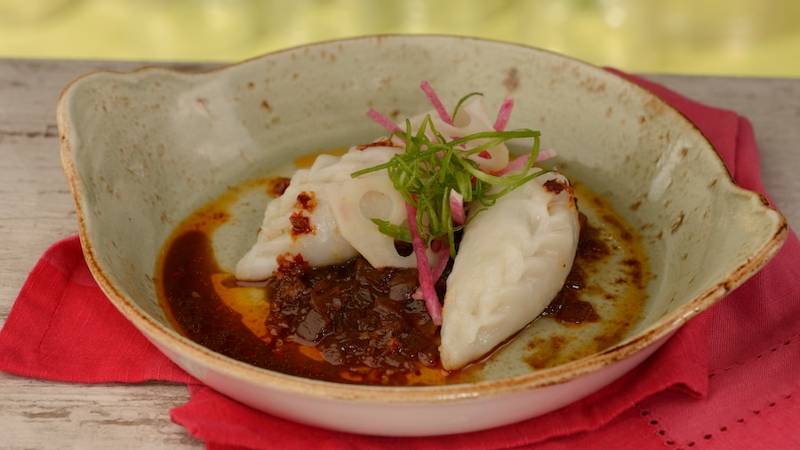 ---
One of two new starters, the homemade Bucatini Cacio e Pepe is a fresh take on springtime flavors with sunflower, allium, crispy Jerusalem artichokes, charred scallions, grilled onions and sunflower seed pesto (pesto), as well as delicious homemade bucatini topped with a cashew nut cream sauce.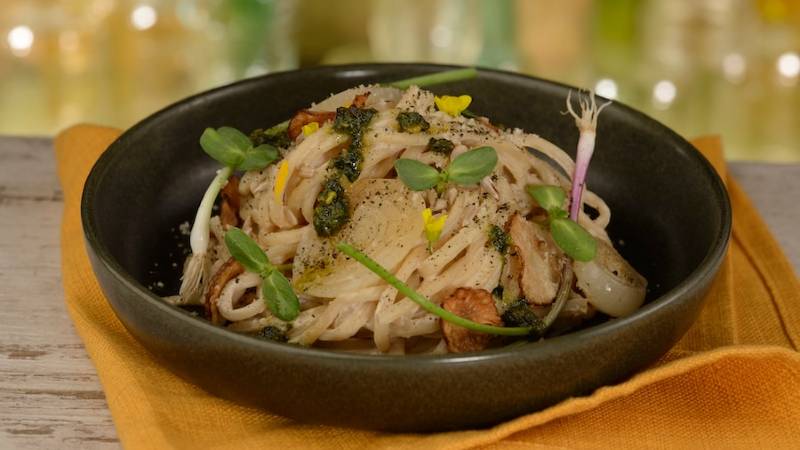 ---
The other new plant-based entrée is the Pea and Carrot Risotto with heirloom carrots, English peas, green garlic, pickled onion, and sweet carrot mousse. The presentation resembles a delicious garden on a plate.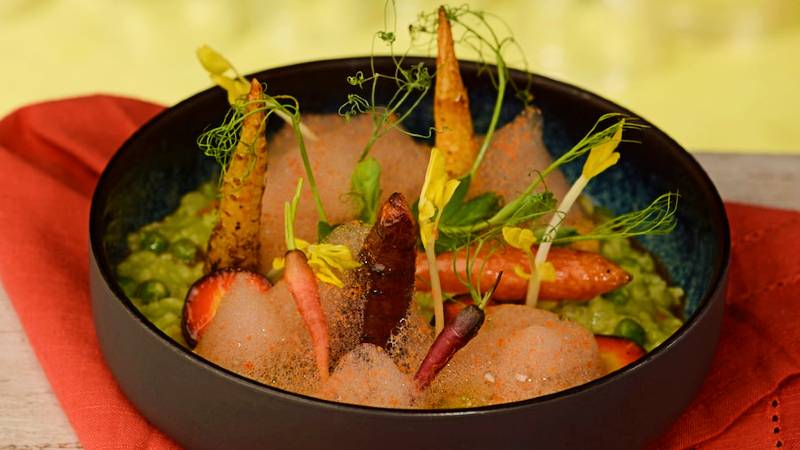 ---
To end your meal on a sweet note, the Plant-Based Peanut Banana Pie is a twist on the classic PB&J. It combines shortbread, peanut ganache, miso-caramel, walnut crumbles and caramelized bananas.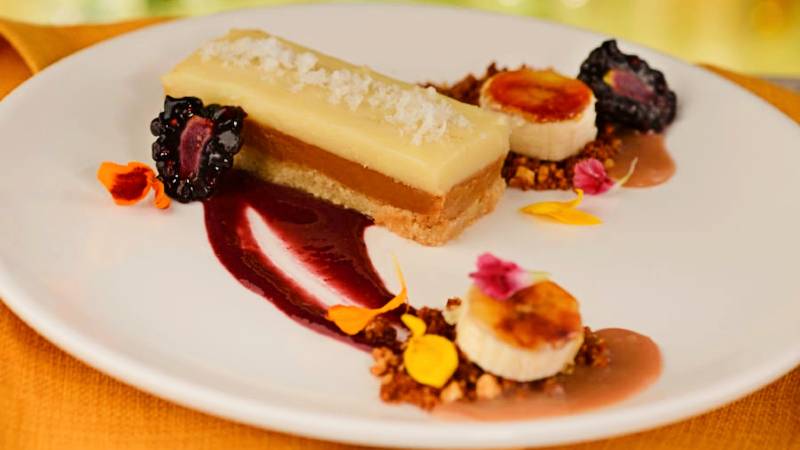 ---
Finally, the lavender sugar donuts featured on the special 50th anniversary menu are now part of the permanent plant-based menu, with fresh ingredients updated seasonally. It is served with a frozen coconut dessert, blueberry gin jam and pistachio crumble.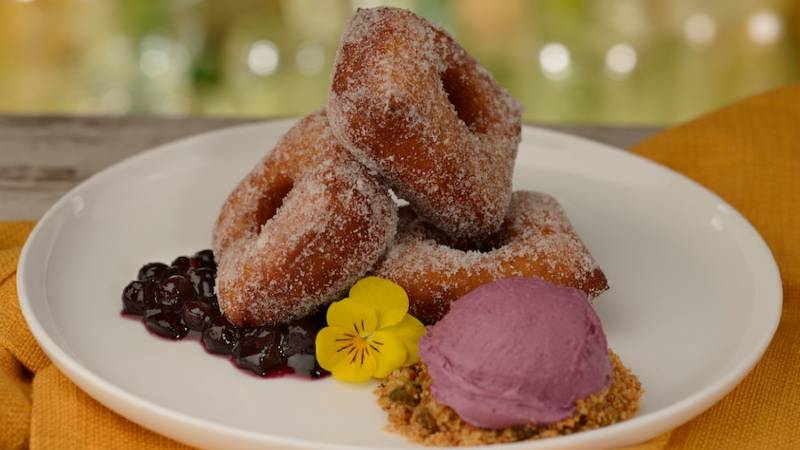 ---
In addition to all of these plant-based dishes, California Grill is also introducing two new seasonal items:
The Florida Rock Shrimp Salad pays homage to former chef Brian Piasecki's signature salad with an update. This version has similar flavors while lightening it up and adding texture with hearts of palm, baby lettuce, yuzu, avocado, jicama and crispy rice crackers topped with a lemon vinaigrette. ginger.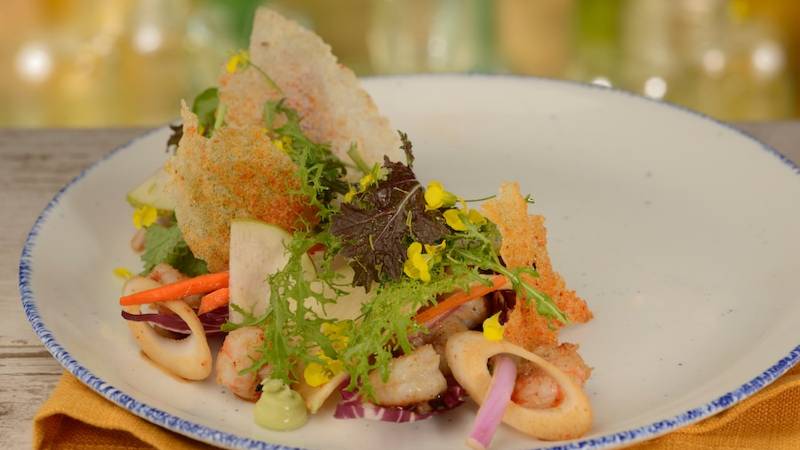 ---
Perfect for summer, EARidescent Crème Brûlée serves up pineapple and mango compote, hibiscus meringue, hibiscus crystals and coconut.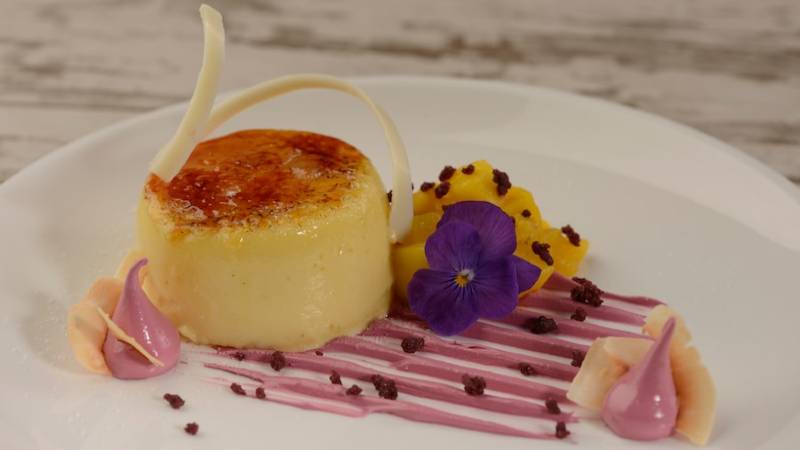 ---
I don't know about you, but I want to try just about all of these dishes. Which ones tempt your taste buds? Let us know in the comments!