Twisted Grounds brings the charm and endless choices of English pubs to Madison
The decor of Twisted Grounds, an east side cafe just off Cottage Grove Road, is an eclectic menagerie of antiques and collectables.
There are coffee grinders from England and 19th century benches from Virginia. Beneath a large chandelier that once hung in a bakery in 18th-century France are large hardcover books, like "1,000 Places to See Before You Die," alongside classic games, like Guess Who? and Index.
Abby Padlock owns the cafe at 6067 Gemini Drive, and the decor reflects her travels across the United States and abroad.
"We have an old sewing machine that my sister and I turned into a washing up tub," Padlock said. "And we have a handcrafted game table dating back to at least the early 1900s."
Padlock traveled to Italy, Spain, Amsterdam and Brussels. She lived in Rwanda and toured the UK coast. But it was his frequent visits to European pubs that inspired the look and menu of Twisted Grounds.
"Europe has thousands of pubs, but they're also cafes with really good full menus," Padlock said. "So you'll see guys who probably just finished their shift having a beer at the bar. But there is also a family having dinner and people drinking their espresso or their coffee. It creates such a cool community.
They needed a coffee
Padlock was halfway through law school when she realized she was missing 'the hustle and bustle that comes with being on your feet at work', rather than sitting at a desk all day . She loved the atmosphere of cafes and dreamed of opening her own business.
"I always felt like it had to come later," she said. But living in the Grandview Commons neighborhood on the east side of Madison near Cottage Grove, she saw an opportunity.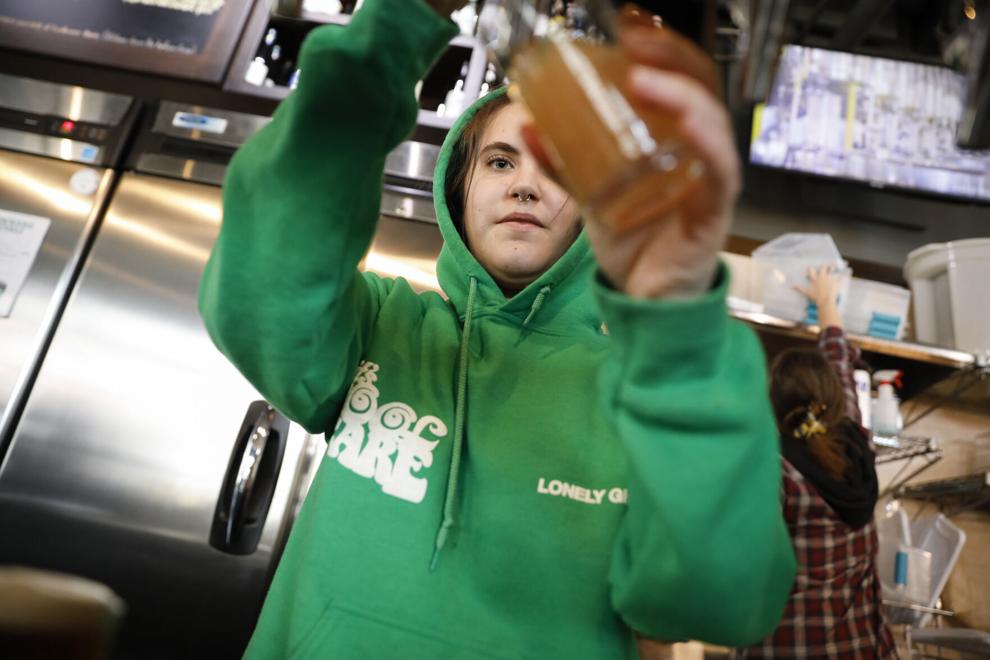 "The area is so crowded and dense…they needed a coffee here," she said. "So I said, 'Okay, let's do it now.'"
Padlock worked his last half of law school while planning his cafe, and opened Twisted Grounds right after graduating. It opened in July 2020 with just the cafe and bakery, and after the first two weeks added into the wider food and drink menu.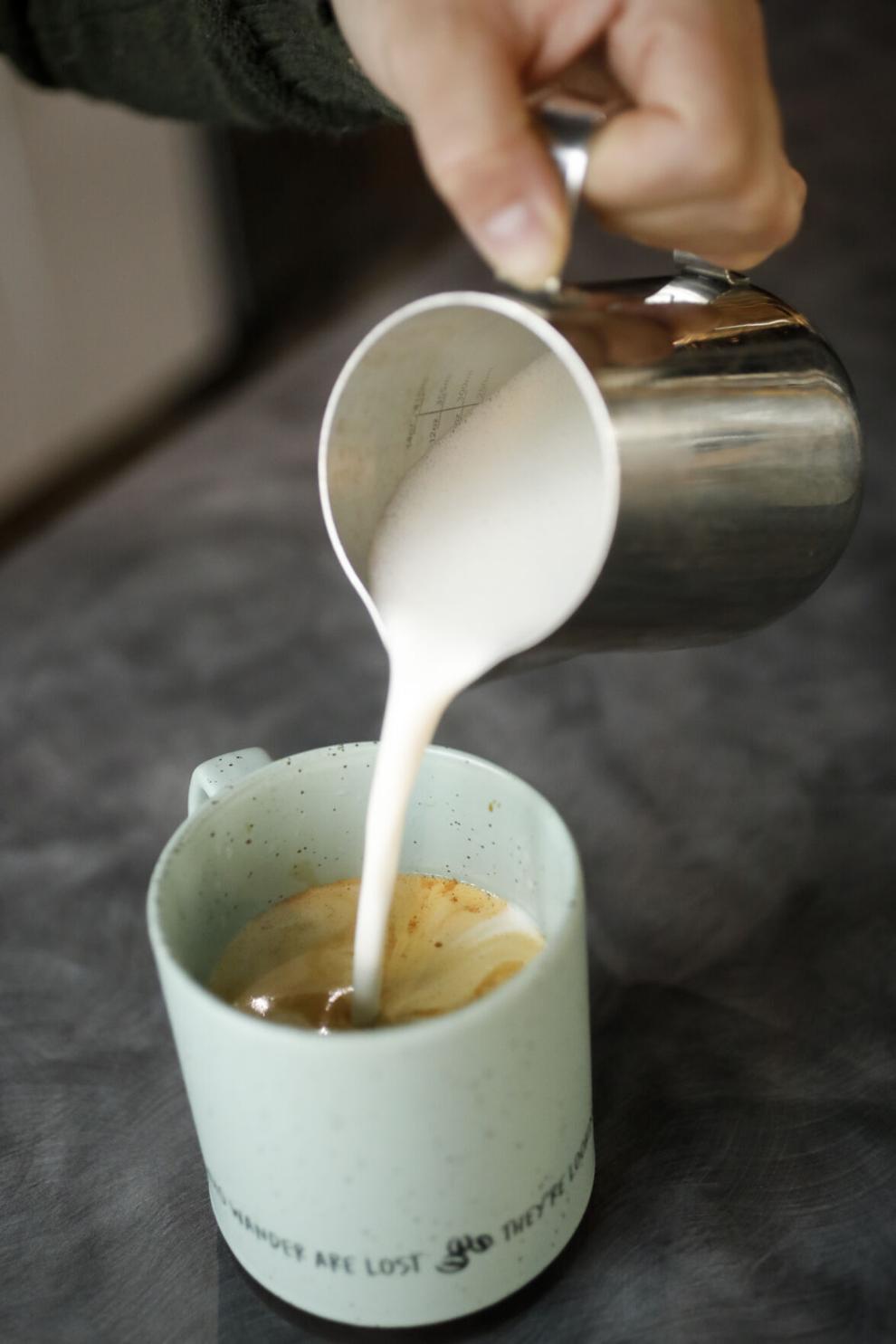 Currently, Padlock and her staff are adding a vegetarian and vegan menu, which she hopes will be in place by the new year.
"We have a vegan egg and cheese option, and a plant-based sausage for substitutions," Padlock said. "What we want to do is have specially designed vegan and vegetarian options. This is something that we are seeing more and more appreciated in the community.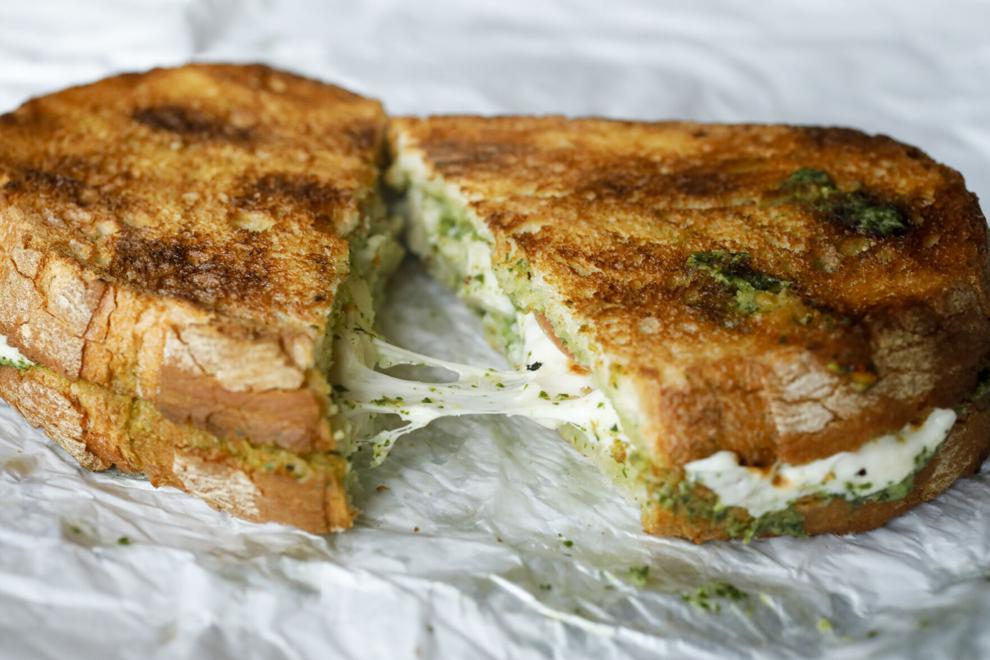 A small family
Twisted Grounds' menu is extensive, including beer and coffee flights as well as specialty cocktails. For lunch, there are sandwiches, salads, nachos, and flatbreads.
Customers turned to the veggie breakfast sandwich ($9.85), featuring veggie sausage, chipotle aioli, scrambled eggs, cheddar cheese, roasted red peppers and spinach on an all bagel .
But Padlock's personal favorite is the Bacon and Brussels Bowl ($11.75). This includes Twisted Grounds Homemade Bacon Vinaigrette, a combination that includes apple cider vinegar, red onions and mustard.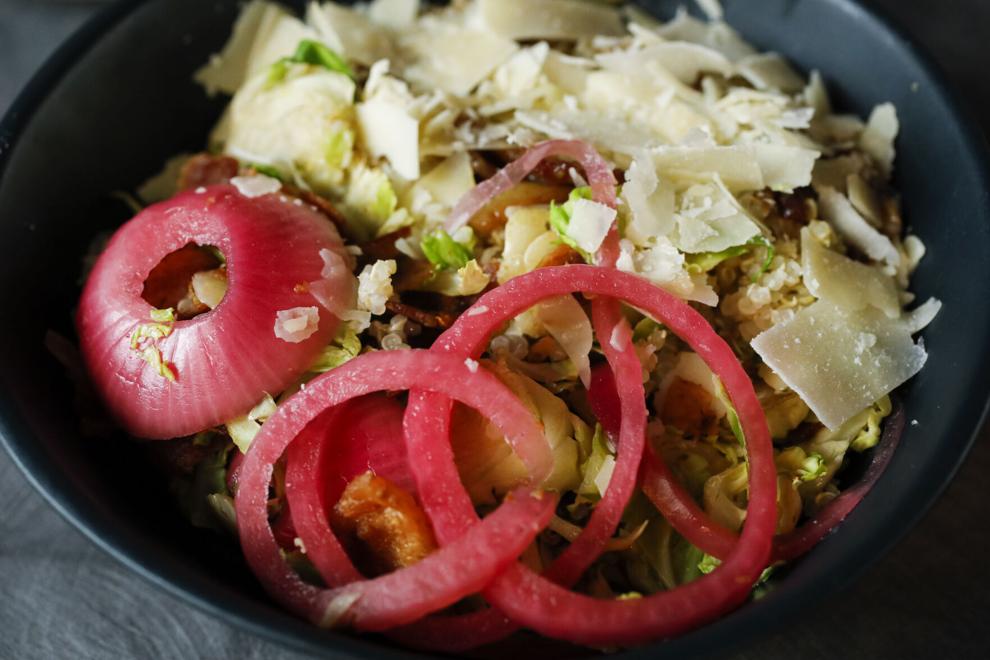 There's a fried egg on the Sweet and Spicy Pesto Breakfast Panini ($10.95) with bacon, cheddar and tomato. And the staff prepares house dressings for the steak salad ($16) and Greek salad ($16).
Padlock describes herself as a food lover and "health food" who has spent most of her working life in restaurants, bars and cafes.
"I had a lot of experience working in kitchens," she says. "I just started putting together a menu and then I would do it for my friends, family and other people I've worked with in restaurants."
Twisted Grounds sources locally from Sassy Cow Creamery and Jones Dairy Farm. Most draft beers, like New Glarus and Karben4, are brewed in Wisconsin, and local products abound, like donuts from Level 5, cookies from Beth's Bakes and chocolate from Black Sheep Chocolate in Stoughton.
"It's one of my plans to expand and grow that part of the business," Padlock said. "We try to have all the things we sell here on consignment…come from vendors in Madison, Wisconsin. We would also like to partner with artists from Madison.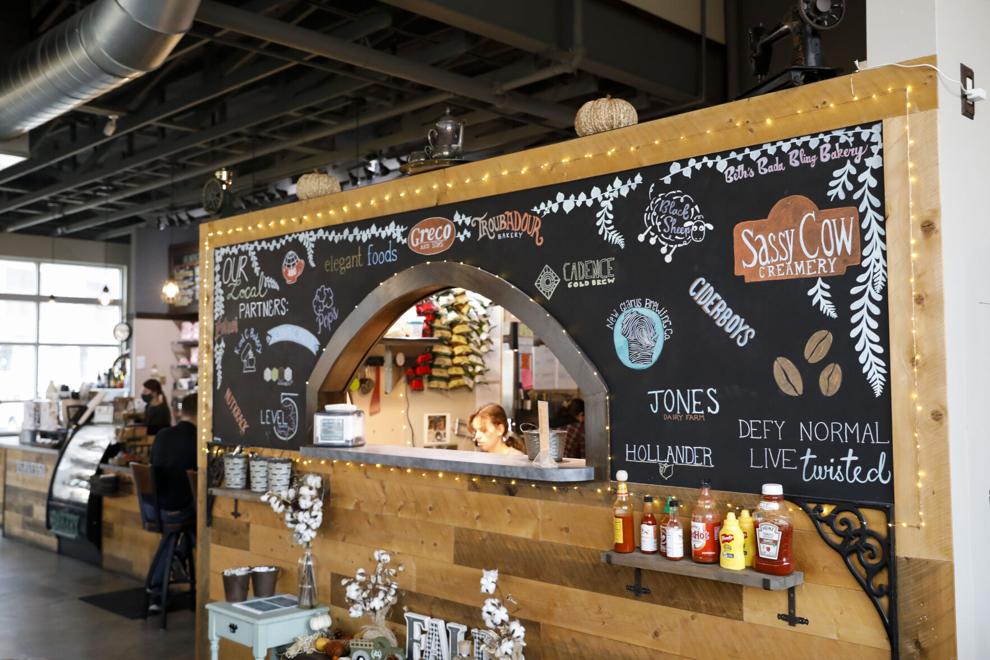 Twisted Oak hosts live music through its Friday night and Sunday afternoon Under the Oak concerts, which take place from June to September on a stage built under a 200-year-old oak tree. Coming soon, Halloween Drag Bingo (Oct. 30, 4-8 p.m.), a Hammer & Stain Knit Wreath workshop (Nov. 2, 6-8 p.m.) and a fall market (Nov. 5, 9 a.m.-2 p.m.) .
A book club meets every third Monday of the month and a trivial evening takes place on Thursday.
Just saying all that out loud made Padlock stop. "Oh my god, we do so many things," she said. Fortunately, Twisted Grounds has become its own little family.
"We have the best staff and we make sure it's a great environment for people," Padlock said. "By building this community, I feel a bit like a mom. If you come here and try just once, I think you will fall in love.