"Meliá Chiang Mai is on the right track. For us, it's about putting an organization on the first rung of the ladder. From there, it's up to them.
Morning glory, red basil, lemongrass and passion fruit bloom on the 0.8 hectares reserved for the hotel. In addition to various breeds of tomatoes and green salads, the hotel sources ingredients that it would otherwise have to import. These include the padrón peppers he uses in his Mediterranean-themed cooking.
Look for small menus and those that change. If a restaurant doesn't change its menu, it's not sustainable at all.

— James Noble
The link to ORI9IN is part of the hotel's "360 program," which involves working with various local farmers to encourage ethical and sustainable practices — and great-tasting cuisine.
That evening, chef Billy prepares a 360 menu that draws on the contents of the boxes in the cold room. Dishes include baked soy-marinated vegetables with pomelo zest, sour cream, microgreens and wheat crumbs. The finish is a fruit platter with wild honey and lime. Everything is delicious.
"We strive to create meals based on local produce," explains Chef Billy. "The quality is so high. We know the farmers, we trust them.
With nearly three decades of experience in the hospitality industry, he is happy with the changes underway.
"Big hotels offered 20-page menus and sometimes the quality was not there," he says. "Our menu is smaller. As a chef, if I can do something for the environment, however small, I'm proud of myself, proud of Meliá.
Menus are a good indicator of whether a hotel or restaurant is serious about doing the right thing, Noble says. "Look for small menus and those that change. If a restaurant doesn't change its menu, it's not sustainable at all.
"Sustainability is about waste," he says, warming to the theme. "Yes, sourcing is important, but what does the chef do with this product? How does he cook it? Does he use the water in which he cooked these vegetables? Or is he throwing it down the drain?
"Is he trying to get the most out of this product? And if part of it absolutely must be thrown in the trash, it should come back to the farm to be composted. »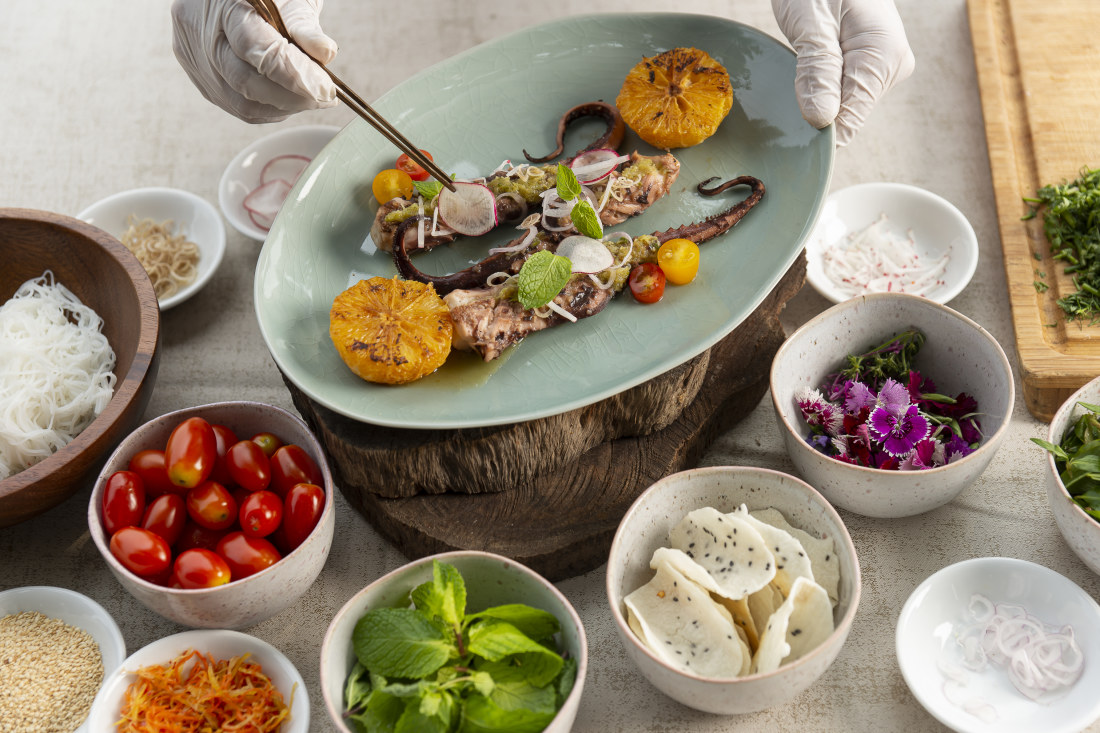 In addition to growing food, Noble is also in the business of education. In high season, it will welcome tourists to the farm. "We'll give them the taste of a tomato still warm from the sun and wait for the penny to drop."
In addition to diversifying farm income, he wants to start a movement, or at least give it a good boost.
"It's about subliminal learning. When you're having fun, you absorb things without realizing it. If someone comes to the farm and has a great experience, I hope they pick up the zero carbon story. We want them to go back to their own country and think it was great. We could replicate that.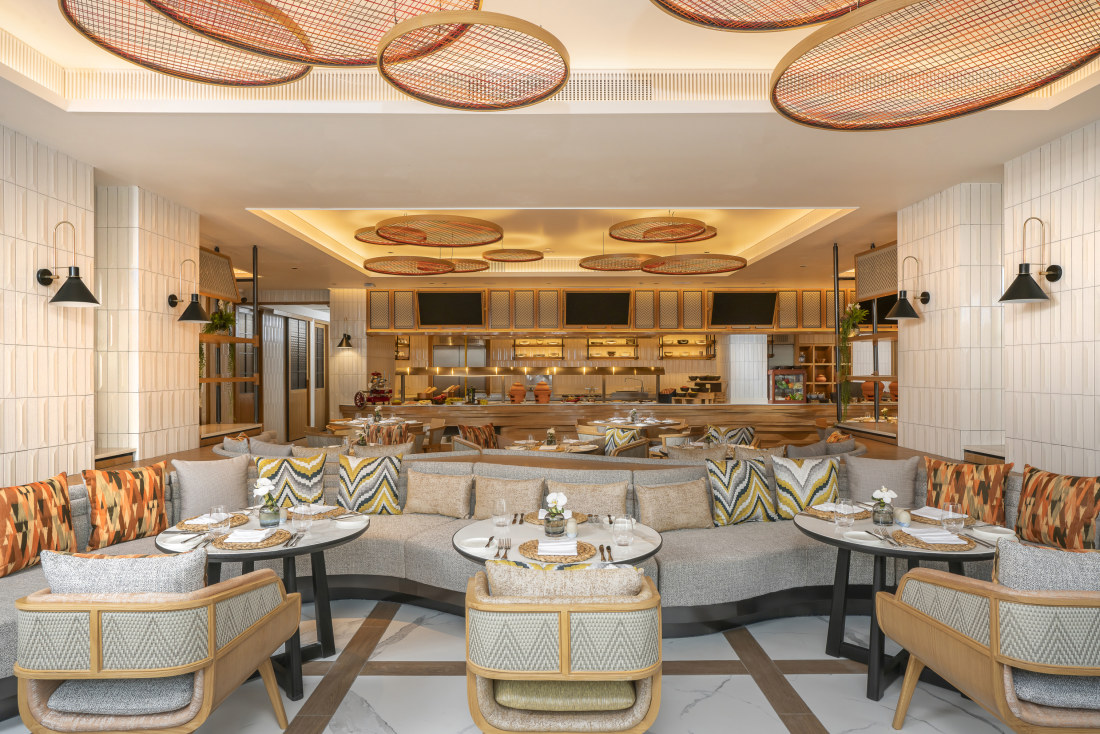 At ORI9IN, vinegar is the only pesticide used and sparingly; most pest control is accomplished by fine-mesh equivalents of greenhouses that allow plants to take advantage of the region's excellent growing conditions while keeping unwanted visitors out.
The compost is made on site with ingredients including food waste that comes back from customers of the farm, including the Meliá Chiang Mai.
Just about everything thrives in ORI9IN, including napier grass used by nearby elephant sanctuaries. When tourism came to a halt during the worst of the pandemic and there was no money to buy food, the sanctuaries asked if they could plant grass. It's a fast yielder – in three weeks it's a meter tall and ready to cut.
Now, tourists are slowly returning, and the farm and the hotels it supplies are shifting into high gear.
It's not just about having a sign telling you not to wash your towels. With the farm, we saw an opportunity to do something with food.

— Edwards Snoeks, Managing Director, Melia Chiang Mai
The stylish Meliá Chiang Mai is forging ahead, finding solutions to delays caused by strangled supply chains that have slowed construction in many parts of the world. At the moment our spa staff are providing top quality massages in a hotel room.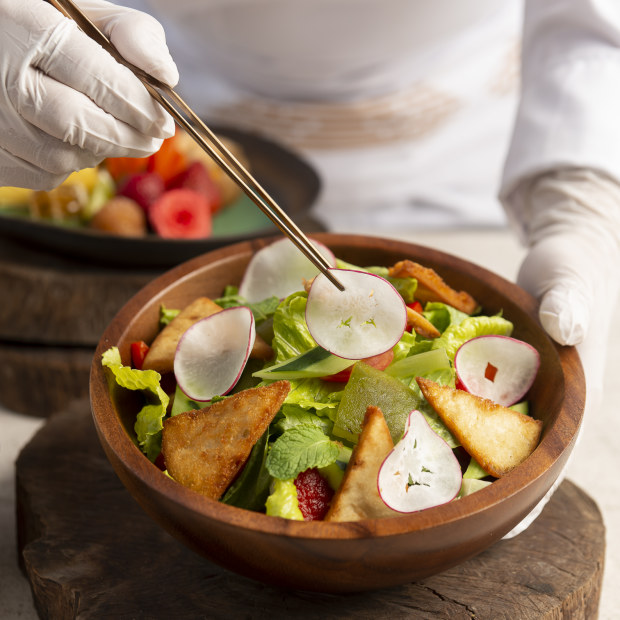 Residents fond of the rooftop bar that operated on the site are impatiently awaiting the opening of its replacement. It will feature a tapas menu that has long been dreamed up by Chef Billy and the hotel's General Manager, Edward Snoeks.
Meliá Chiang Mai makes a play for Spanish visitors, who have long had a soft spot for northern Thailand. Now there are Spanish-speaking staff members, bilingual in-room notes, and an intriguing mix of Thai and Mediterranean cuisine.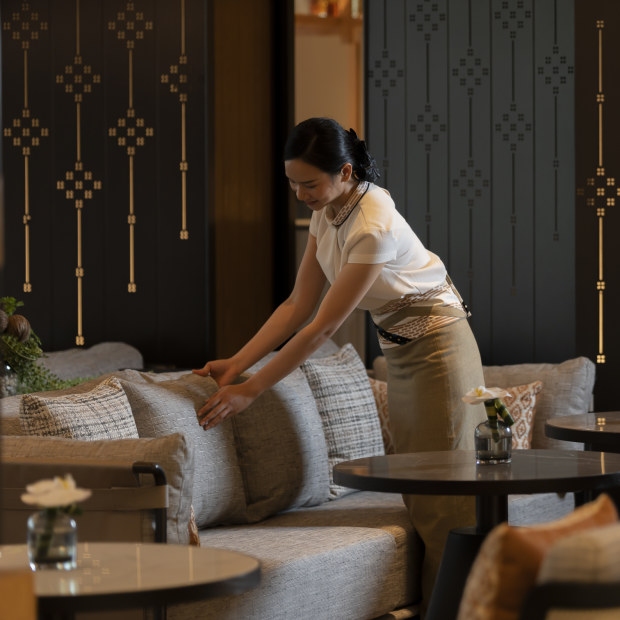 The news seems to have spread.
The day Chef Billy and I left for the farm, a group of Spanish tourists were among those who torrijas (Spanish for French Toast) and ensimadas (pastries) at the hotel's breakfast buffet.
Snoeks sees sourcing farm-fresh produce as part of Meliá's commitment to sustainability.
"It's not just about having a sign in the room telling you not to wash your towels – and reducing our laundry bill while you're there!"
"For us, it's all the little things, the way we recycle, for example, that are important as well as the big statements.
"With the farm, we saw an opportunity to do something with food and produce. We have fantastic products here in the north. We really want to follow the example.
The writer stayed as a guest of the Meliá Chiang Mai.
MUST KNOW
Meliá Chiang Mai is now offering discounted rates starting at around THB 3,000 ($123.30) a night, excluding breakfast. A 33% discount off the normal rate of THB 4,200 is also available on melia.com